CLASSES
New classes are offered each week and are developed around a monthly theme. Classes focus on true culinary techniques where teachers guide the students through original YCA recipes ~ all created exclusively for Young Chefs Academy by our own certified chefs.


---
September:

We're taking it to the streets this month!....Well not literally. We're bringing the street food experience to the YCA kitchen! Take a culinary journey with us through the exotic streets where vendors, food carts and trucks gather to grill, braise, shape and stuff tasty concoctions from around the world.

October:

Shhhh..we have some secrets to share with you this month!

In October, we're going to reveal some of our kitchen hacks, tips and tricks to make cooking easier. You'll also pick up some good ideas on how to save your supper from common mistakes, save time in the kitchen and use parts of ingredients that you normally would throw away! Join us as we baste, bread, smash and broil while putting your newfound knowledge of hacks, tips and tricks to the test!
---

Please see our weekly class schedule below to find the right class for your young chef and sign up now! Call us today to find out how you can save on weekly classes and take advantage of the many benefits by becoming a member!


Party Packages
You supply the chefs. We supply the rest! Let Young Chefs Academy create a memorable party experience your child will never forget. Young Chefs transforms the culinary classroom into a party where guests are immersed in interactive cooking lessons that take on an uproariously fun flair!

Contact us today to reserve your space!

Camps
Where else can your child go off to camp and come home with gained culinary skills, new friendships, original YCA recipes and memories to last a life time? You got it, only at Young Chefs Academy's Camp-Can-I-Cook! Camp Can-I-Cook is offered during school holidays and summer break.

See our schedule below to reserve your child's space now!
WORKSHOPS & Special Events
Life is full of reasons to celebrate and Young Chefs Academy takes these celebrations to a whole new culinary level! Whether we are celebrating a special holiday, hosting a community event, holding a fundraiser, partnering with a national brand, or more ~ we will keep you "in the know" here! Check back often as we are always cooking up ways to celebrate with you!



Field Trips
Let Young Chefs Academy create a truly unique culinary experience for your school, day care or organization. Our field trips can be customized to fulfill your needs, whether you want to focus on math skills, science, team building or more; however, rest assured all field trips will include an interactive culinary experience culminating in a tasty finish!



Master Chefs
Are you serious about cooking? In our MasterChef™ Program, we get serious about building your culinary skills!

The MasterChef™ program is a unique opportunity for children and teens interested in cooking to learn the basic skills and techniques needed to embark on a lifetime of cooking. Students enrolled in the MasterChef™ program participate in classes throughout the month, successfully pass monthly tasks and earn toward their main goal of earning a MasterChef™ jacket and diploma. Participants will learn basics in: kitchen safety, proper food handling, food preparation, cooking and baking techniques, presentation, table setting and manners all organized by a monthly theme.

Prerequisite: Becoming a Chef Club Members has its perks! All members are eligible to participate in the exclusive MasterChef™ Program available to our Jr. Chefs and Sr. Chefs! Contact your local Young Chefs Academy to find out how you can start earning patches to become a MasterChef™!

To ensure safety and enjoyment for each student, class sizes are limited based on space and availability. Class offerings will vary by location.

For more information on Memberships, contact your local Young Chefs Academy.


CLASSES /
MEMBERSHIPS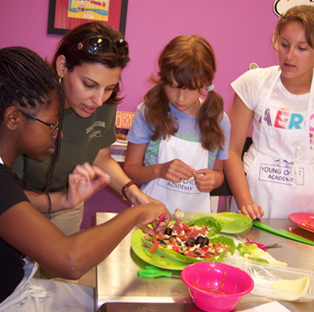 PARTY PACKAGES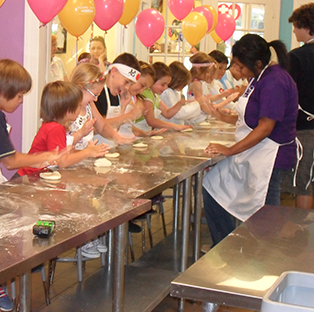 CAMPS
WORKSHOPS & SPECIAL EVENTS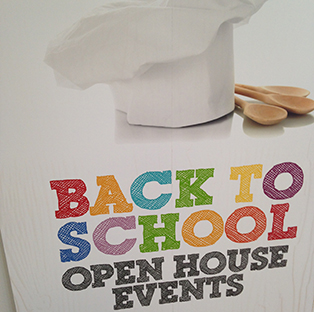 FIELD TRIPS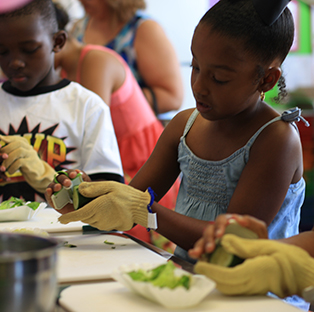 MASTER CHEF
PROGRAM