CLASSES

New classes are offered each week and are uniquely structured around a monthly theme. Whether you are interested in dropping in for a single class or it is your desire to become an elite Chef, each class focuses on true culinary techniques where teachers guide their students through original YCA recipes ~ all created exclusively for Young Chefs Academy by our own certified chefs. Become a Young Chefs Academy MEMBER to get even more out of attending our weekly classes. Visit our Membership & MasterChef page for more details.

---

See our weekly class schedule below to find the right class for your young chef and register today!

NOTE - Be sure to "enable cookies" on your browser. To view a HowTo article on this topic Click Here


---
Celebrate your birthday at young chefs academy!
At Young Chefs Academy we transform our ordinary culinary classrooms into a memorable party experience where guests are immersed in interactive cooking lessons that take on an uproariously fun flair that your child will never forget.

Young Chefs Academy offers our "ALL-INCLUSIVE" party packages for children ages 4 and up where you supply the chefs and we supply the rest! As a parent, you are able to sit back and let our team handle everything from your party invitations and decorations all the way down to recording birthday gifts as they are opened and most importantly... the clean up!

Call today to reserve your child's next birthday party and ask about our culinary party favors!

Camp CAN-I-COOK
Where else can your child go off to camp and come home with gained culinary skills, new friendships, original YCA recipes, and memories to utilize and last a lifetime? You got it, only at Young Chefs Academy! Camp Can-I-Cook is offered during school holidays and summer break.

See our schedule below and get your child signed up for camp today!
WORKSHOPS & Special Events
Life is full of reasons to celebrate and Young Chefs Academy takes these celebrations to a whole new culinary level! Whether we are celebrating a special holiday, hosting a community event, holding a fundraiser, partnering with a national brand, or more ~ we will keep you "in the know" here!

See our upcoming schedule below. If you can't find what you are looking for, call us and check back often as we are always cooking up ways to celebrate with you in our kitchens!



Field Trips
Let Young Chefs Academy create a truly unique culinary experience for your class/school, daycare, or organization. Our field trips can be customized to fulfill your needs, whether you want to focus on math skills, science, team building or more; however, rest assured all field trips will include an interactive culinary experience culminating in a tasty finish!


Master Chef
Are you serious about cooking? In our MasterChef Program, we get serious about building & developing your culinary skills!

The MasterChef Program is a unique opportunity for our Junior & Senior Chefs Club Members who are interested in mastering the basic culinary skills and techniques needed to embark on a lifelong love of cooking. Members enrolled in the MasterChef Program participate in weekly classes throughout the month, successfully pass monthly knowledge assessments, and earn patches toward their main goal of earning an elite MasterChef jacket and diploma. Participants will learn basics in: kitchen safety, proper food handling, food preparation, cooking and baking techniques, presentation, table setting, and manners all organized by a monthly theme.

To ensure safety and enjoyment for each student, class sizes are limited based on space and availability.

Class offerings will vary by location. For more information on how to become a Chefs Club Member and how to start earning patches towards becoming a MasterChef, contact your local Young Chefs Academy.

WEEKLY CLASSES
PARTIES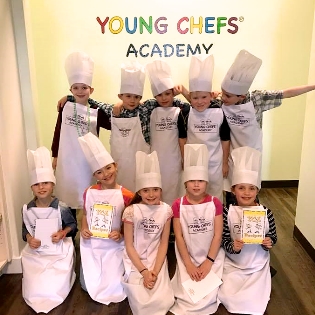 CAMPS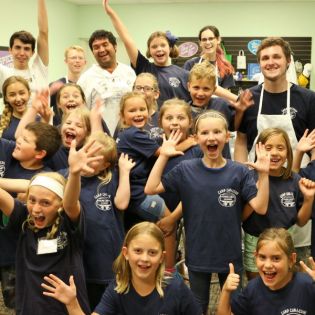 WORKSHOPS & SPECIAL EVENTS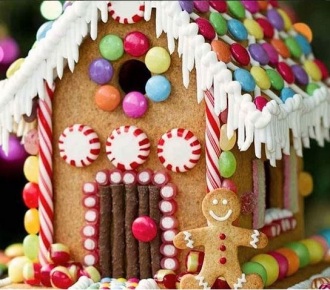 FIELD TRIPS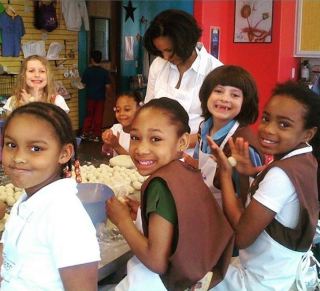 MEMBERSHIP / MASTER CHEF