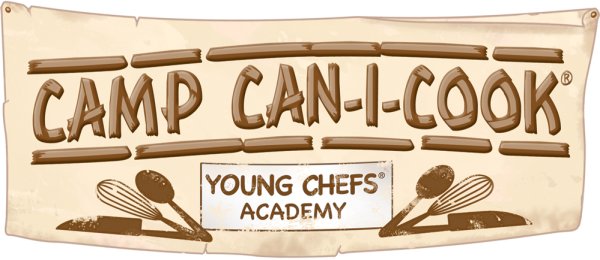 The Young Chefs Academy World Headquarters invites kids from the Waco area into our test kitchen for the first time beginning this June!





YCA of Waco will be hosting culinary summer camp experiences for kids 6 - 12 years of age! A variety of culinary adventures await you from coast-to-coast cooking to secret ingredient competitions...The only thing missing is YOU!



This discounted price is being offered to our Waco Home Office customers where space available!



Each camp consists of four consecutive days of fun (3 hours each day)




$125/child




Sibling Discount Available




For ages 6-12

REGISTRATION IS NOW OPEN!
Be sure to register early to secure your space!


---
Camp Descriptions

Global Gastronomy
June 6th—9th (Mon—Thurs): 9 am—12 pm OR 2:30 pm—5:30 pm
Take a trip around the world in just one week. We will make and sample different dishes from various cuisines across the globe. Italian favorites like Tiramisu mousse to French doughnuts to Mexican tortas and Asian dim-sum. Come join us as we eat our way across the world.
Kitchen Mysteries with Chef Pierre Poulet
June 13th—16th (Mon—Thurs): 2:30 pm—5:30 pm only
Learn from our favorite mischievous Master Chef Pierre Poulet how to make delicious meals at home for your friends and family using some of his favorite ingredients. Chef Poulet won't tell you what his favorite ingredients are and how he uses them in unique ways until you come to camp each day. You don't want to miss out on this fun culinary adventure with our most beloved YCA chef, Pierre Poulet.
The Mixed-Up Kitchen
June 20th—23rd (Mon—Thurs): 9 am—12 pm OR 2:30 pm—5:30 pm
This camp will focus on taking something old and turning it upside down into a new creation. We will learn about flavors from other cultures and how to apply those flavors to dishes that are very familiar for a new spin. Have you ever tried tandoori paneer pizza? Well, you will this week!!
Pantry Panic
June 27th—30th (Mon—Thurs): 9 am—12 pm OR 2:30 pm—5:30 pm
Do you ever stare at the refrigerator or pantry and wonder, "What can I make with this stuff?" During this camp, we will explore just that: how to make a delicious meal out of the things you already have and how to turn leftovers into another delicious meal. We will also use the crockpot to make dessert and the waffle iron to make a sandwich.
Candy Bar Enterprise
July 5th—8th (Tues—Fri): 9 am—12 pm OR 2:30 pm—5:30 pm
Have you ever wondered how candy bars were invented? In this camp we will talk about the history of candy bars, look at some nostalgic candy bars and come up with some of our own. We will learn how to create a candy bar, name it and market it.
YCA Gets Chopped Again
July 11th—14th (Mon—Thurs): 2:30 pm—5:30 pm only
YCA has its own cooking competition. Each day will focus on a cooking skill the first half of the class and then the students will work on the same skill in a new recipe on their own or in groups. On the last day of camp, the students will be given an extra challenge of incorporating a secret ingredient into their recipe.
Summer Road Trip 2016
July 18th—21st (Mon—Thurs): 9 am—12 pm only
Here is a chance to try regional favorites from around the country. We will make some of New England's most loved lobster rolls, West Coast favorites like chicken and waffles, Midwest must- haves apple pies and Southwestern favorites like tamale pie. Get your motor running for some fabulous food from across our great nation.
YCA Cookbook Nook
July 25th—28th (Mon—Thurs): 9 am—12 pm OR 2:30 pm—5:30 pm
We will spend some time delving into some of our favorite YCA cookbooks. Each day we will make a variety of delicious baked goodies from our staff's pick of their own beloved cookbook. What's your favorite cookbook?
---

The Young Chefs Academy of Waco is located at:

7728 Central Park Dr.