You Supply the Chefs AND We Supply the Rest!
Come celebrate your child's birthday and let him/her be the "CHEF OF THE DAY" at Young Chefs Academy! All of our Birthday Parties are filled with interactive & amusing activities for your child and their friends to stay entertained and engaged. Young Chefs Academy offers our "ALL-INCLUSIVE" party packages where you supply the chefs and we supply the rest!

As a parent, you are able to sit back and let our team handle everything from your party invitations and decorations all the way down to recording birthday gifts as they are opened and most importantly... the clean up! We will introduce each guest to some essential culinary skills as they make their very own "creation" from scratch all while being provided hands-on instruction by our lively party hosts! Your guests will also love the many party favor options available at Young Chefs Academy.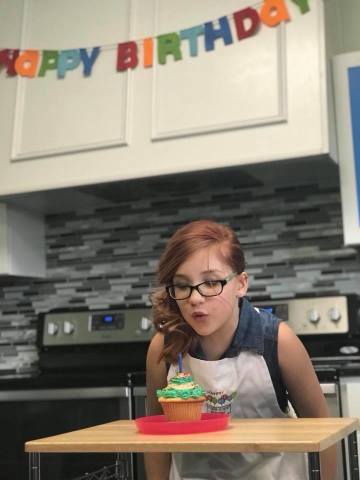 young chefs
academy
birthdays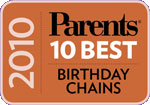 Themes will vary by location.
Contact your local Young Chefs® Academy for more information.




Young Chefs Academy offers a variety of unique cooking related merchandise for your party needs. Your birthday child will feel especially important in their personalized "Happy Birthday" apron. Using the many choices available, you can also customize your party experience by adding special guest party favors gifts. Your birthday guests are sure to love the endless possibilities, including professional chef jackets, chef hats, chef aprons, YCA T-shirts, pizza cutters, oven mitts, spatulas, measuring spoons, and much more! Visit your local Young Chefs Academy to see what they have to offer your guests!



Home School Groups - Girl Scout/Boy Scout Troops - Play Groups - Field Trips - Classes with Moms and Dads

Contact your local Young Chefs Academy to see what we can cook up for you and create the perfect party package!

Offerings may vary by location.